Q. What is the best way to monitor the tension of my conveyor belt?
A. As a leader in web and filament tension measurement and control solutions, DFE's philosophy is the same when it comes to measuring conveyor belt systems – direct load cell feedback incorporating semiconductor strain gage technology delivers both high performance and longevity in tension sensing applications. These characteristics provide the best overall solution for end-users seeking solid value over the long-term.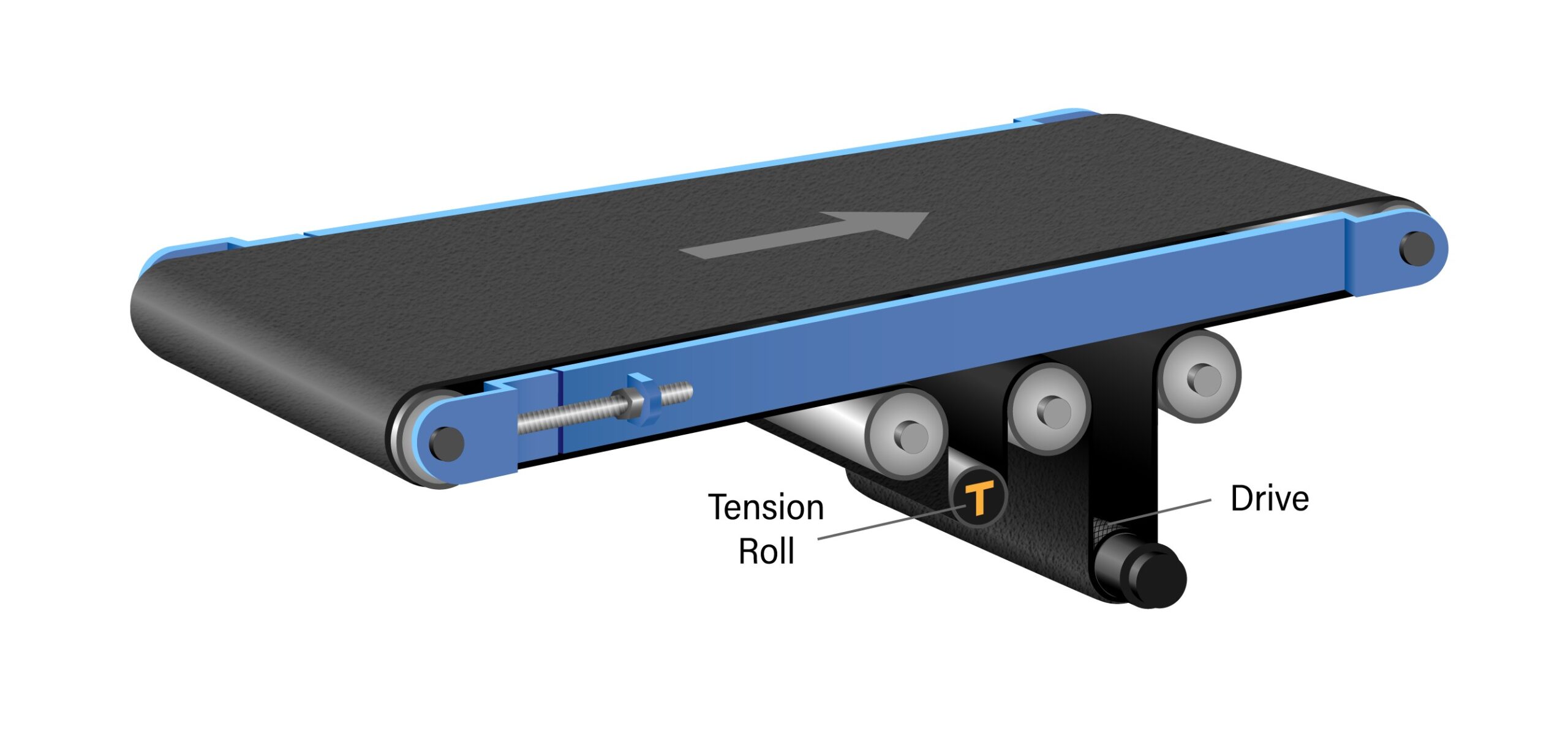 Q. How do I incorporate your components in our conveyor system?
A. Conveyor belt designs are as diverse as the products and materials that traverse them. That fact makes it difficult to approach each application with the exact same solution, however, some general design decisions should be followed:
• Tension load cells should NOT be installed in a location where direct impact forces on the roller are likely to occur.  For this reason it is often best to install load cells on the underside of the belt assembly, in an idle position (non-driven roller).
• Ensure that the wrap angle contacting the tension roller is sufficient to maintain traction on the roll surface.  90 – 180 degrees of wrap is recommended.
• The belt wrap angle should NOT change over time (or after tension adjustment).  If the wrap angle contacting the tension roller changes, calibration drift is certain to occur.
• Once a load cell system has been selected and installed, a tension indicator or amplifier will be required to energize the load cells, store the tension calibration to memory and display actual tension.
Typical conveyor belt tension measurement solutions incorporate:
• A tension indicator such as the TrueView™ 1100 or TriView.
• A load cell assembly such as the Tension Roll® Transducer – available as a drop-in dead shaft idler built to the custom length that you specify. The standard roll shell material is aluminum, however carbon steel and stainless steel roll shells are also available.
or
• A pair of load cells such as Model C transducers used in conjunction with an existing dead shaft or live shaft idler roll. These transducers are designed to be installed at each end of an idler roll. The mounting style, coupling type (live or dead shaft), load rating and connector position should be specified at the time of order. Bearings with FDA approved grease are available for food and pharmaceutical processing applications.
Contact an applications engineer to discuss your specific requirements today.
Phone: (603)332-6150