From start to finish, the manufacture of flexible packaging may include a variety of different machines and processes.  Many steps in the manufacturing process such as film extrusion, printing, laminating, metallizing, slitting and pouch converting stand to benefit from proper tension control and monitoring solutions.

Blown and sheet film extrusion utilize tension control to maintain consistent material thickness and prevent wrinkles and curling from occurring during slitting and winding processes.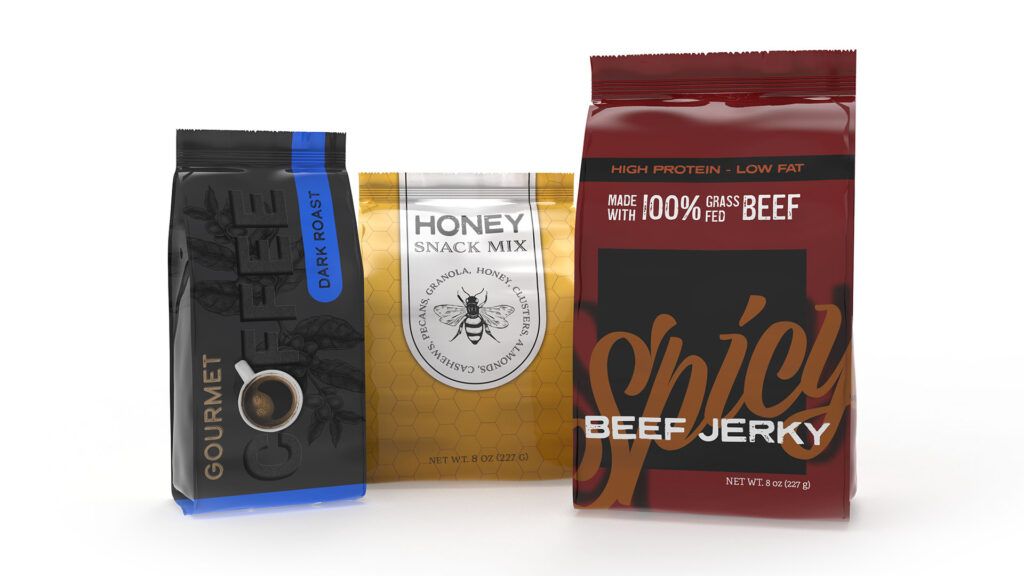 At the printing stage, web tension control can help to ensure proper registration is maintained by eliminating the tension drift that occurs as infeed substrate rolls reduce in diameter over time and as web material transits from one color station to the next.
During lamination, proper tension control can help to eliminate wrinkles or air bubbles from forming by ensuring material layers combine uniformly at the point of adhesion.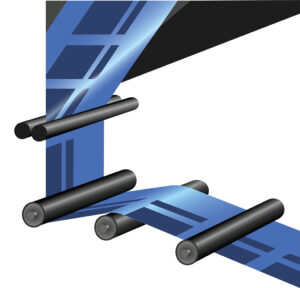 Pouch converting processes may involve folding, punching, sealing, welding and die cutting along the way to arriving at a final product.  All of these interim steps stand to benefit from the consistency that tension control provides.  When tension is under control, material is more likely to track through the converting process in a predictable fashion, allowing for precise positioning during each operation.
Dover Flexo Electronics has decades of experience helping flexible packaging manufacturers tune their process with automatic tension control to reduce scrap and downtime, delivering higher profits as a result.
Typical turn-key tension control solutions incorporate:
• A closed-loop tension controller such as the SteadyWeb™ 6
• A load cell such as the Tension Roll® Transducer
• A Pneumatic Brake, Magnetic Particle Brake, Clutch or Motor Drive System
Customers integrating tension control with a PLC most often utilize:
• A load cell signal amplifier such as the TA1 TrueTension™ Amplifier or TA500 EtherNet/IP™ Tension Amplifier
• A load cell such as the Tension Roll® Transducer, a pair of convertible load cells such as the Model C Series Transducers or Under Pillow Block Transducers such as the Model F Series

DFE offers the highest quality tension sensing transducers and controllers to achieve top performance in sandwich-structured composites manufacturing in unwind, rewind and process zones.  Contact an application engineer to discuss your specific requirements today.